For our first year of Ornament Club we only did 6 months of membership, but we ended up with much more than six patterns. I just couldn't make up my mind which pattern to use a few times so I included extras along the way. Here's a little preview of all the patterns included in this chart pack: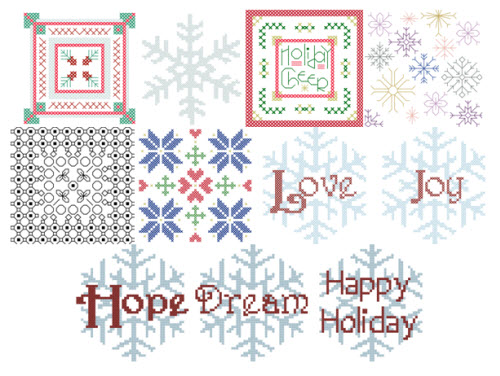 When you purchase this pattern pack you'll receive all the charts from the 2012 Ornament Club in one easy to save and download PDF file.
After you add your payment you'll need to "click to return" like this…


When you click on that from Paypal you will be redirected to a page to download the PDF file immediately.
Thank you for your support! <3


Due to the digital nature and instant download of this product, we cannot issue refunds. Everything you receive is clearly outlined above. If you experience technical difficulties please send an email to loretta@stitchingthenightaway.com with your order information.