Pisces (♓) are a dreamy and sensitive Water sign that is spiritual and creative in nature. Compassion and empathy for others come easy to emotional Pisces Fish, who feel the pain of the whole world and respond with sympathy to any suffering they encounter. Because of this interdependent attitude, Pisces can often put others' feelings first and neglect their own needs.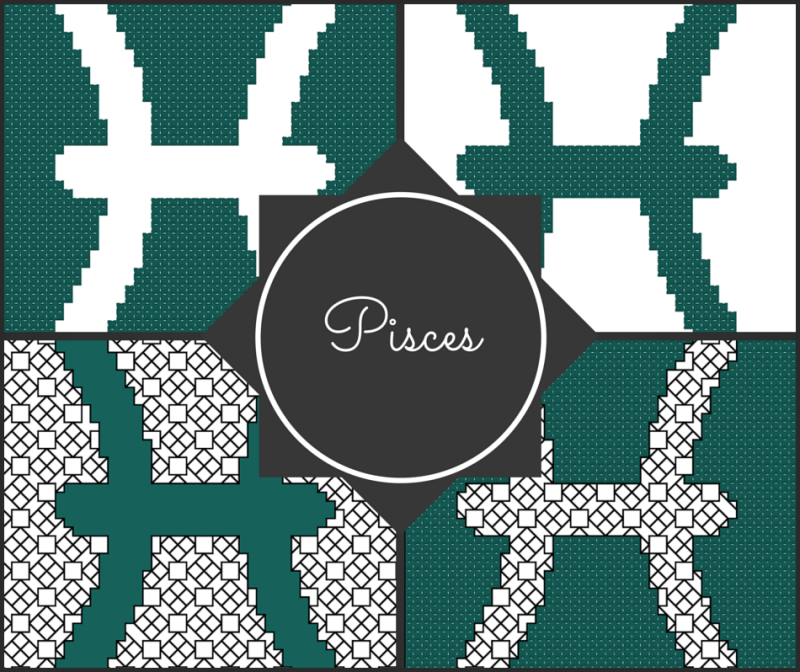 (click here to go to Craftsy in a new window or tab)
Each block in the series is 45 x 45 stitches so they can be used together or individually and be interchangeable. On their own they're the perfect size for an ornament, a card, or a scented sachet. You can group several symbols together for a family sampler or stitch all 12 for an annual sampler. So many stitchy possibilities to explore and have fun with.
[Read more…]