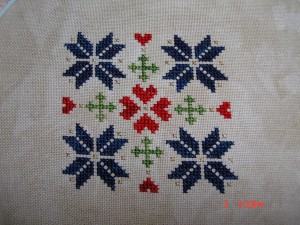 Well, Laurel finished stitching the ornament before even I did.
She used Earthen by Picture this Plus Fabric and stitched the design in Gentle Arts Sampler Threads.
I was happy to see this picture land in my inbox this week. I need to catch up with her and get my stitching finished too!
If you've stitched any of our patterns I'd love to see photos of your work as well. You can email me a picture or post it to our Facebook community. [Read more...]